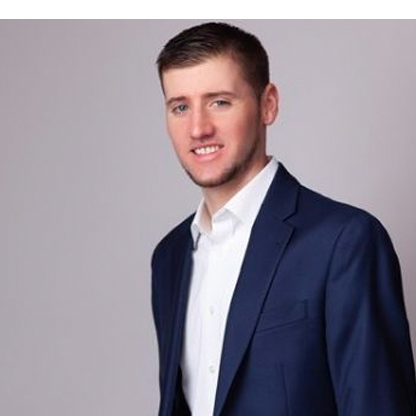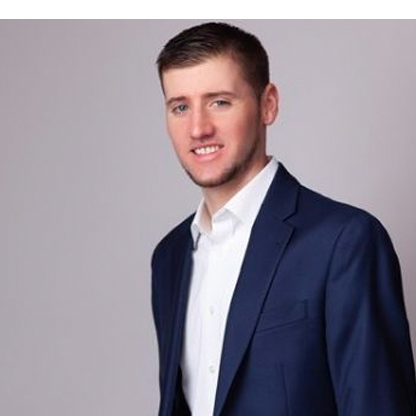 Mike Byrnes
CEO
Mike has had a wide variety of success through the game of basketball. After spending three years as an Assistant Coach at WPI and Nichols College, he stepped away from the college game and began to focus on youth basketball.
After taking over the Central Mass Swarm in January 2016, Mike quickly grew the program to 20 teams. He has now further expanded the organization into (13) States, with over 200 teams. The Swarm is now the largest Club Basketball programs in the Country. He would like to continue to expand the brand all over the country.
In addition to the Swarm, Mike is also the Head Boys' Varsity Basketball Coach at Shepherd Hill Regional High School. In his first year in the winter of 17-18, Shepherd Hill took home the Clark Tournament Large school title. In addition, they were also crowned D2 Central Mass Champions, and advanced to the Massachusetts Final Four. Mike was also awarded the MBCA Central Mass Coach of the year.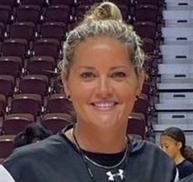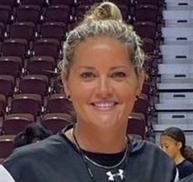 Alice Mullen
President
Alice comes to the Swarm after a variety of success within the sports industry over the past decade. She is a former four-year letter winner of the Rhode Island College Women's Basketball team, where she was recognized as the Most Valuable Player in the 2009-2010 season and served as team captain in her senior year. Alice was involved in a program record-tying 20-7 record during her stint as an assistant coach at RIC, helping the team advance to the second round of the Little East Conference Tournament for the first time in six years. During her time at RIC, Alice was instrumental in recruiting an outstanding freshman class that played a significant role in the team's success in 2011-12, winning both the Little East regular season and championship titles.
After leaving RIC, Alice accepted the position of top assistant coach at Nichols College in Massachusetts, where she was quickly promoted to head coach after just one season. She spent the next five years coaching at Nichols College and became the youngest NCAA head women's basketball coach at the age of 23 in her first season. During her tenure, Alice's team achieved postseason success twice, and several players received all-conference recognition. Alice's team was also consistently recognized for receiving the highest team GPA on campus under her leadership.
Alice holds dual Bachelor of Arts degrees in political science and women's studies from Rhode Island College, as well as an MBA from Nichols College, which she completed in 2014. Currently, Alice is pursuing a Ph.D. in Sport Management at Troy University, where she continues to develop her expertise in the field. Furthermore, Alice has coached at various regional camps, including the Blue Star Exposure Clinic, Boston College Women's Basketball Camp, Hoop Mountain Exposure Camp, and the Batastini School of Basketball Camp. She also graduated from the Nike/WBCA So You Want to Be a Coach program in 2011.
Kasey Ayer
Director of Operations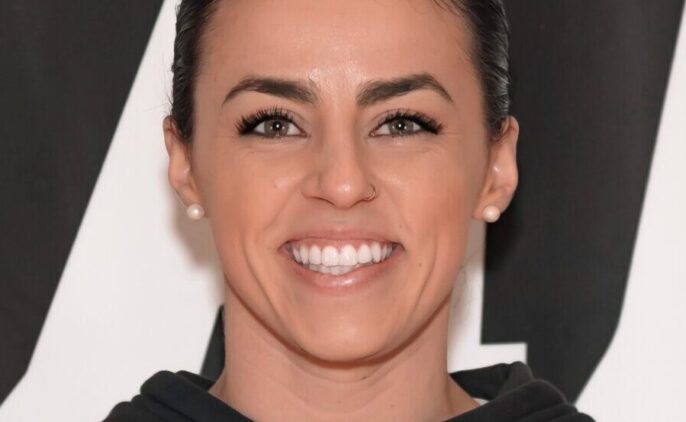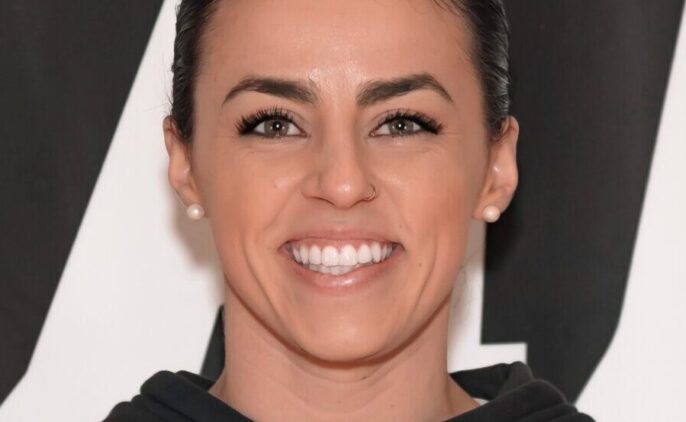 Kasey Ayer
Director of Operations
Kasey, a former student of Nichols College, pursued a Marketing Major and Sports Management Minor. Her academic achievements include graduating Magna Cum Laude and receiving recognition for her participation in the Honors Program, Emerging Leaders Program, and Zeta Alpha Phi Academic Honors Society. Kasey has a wealth of experience in the marketing field, having worked as a Marketing Representative for Mohegan Sun for three years. Additionally, she gained valuable industry exposure through her internship at Boston College, where she worked in the Athletic Fundraising department. Kasey was also a valuable member of the Nichols College Softball team for four years, and in the 2017-18 season, she was appointed as the team captain.
Meg Morrissey
Director of Marketing/Programming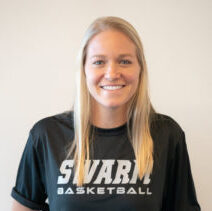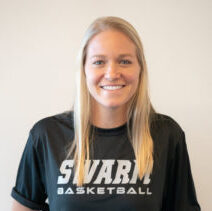 Meg Morrissey
Director of Marketing/Programming
Meg comes to Swarm with an extensive basketball background, having coached and played for several high-level programs. Meg's basketball career began at South Kingstown High School, where she was named the ESPN RISE top girls basketball player in Rhode Island for the 2009-2010 season. She was a two-time Rhode Island Providence Journal 1st Team All-State selection and recognized as a McDonalds All-American nominee and a Gatorade Player of the Year nominee.
Her playing career continued at Saint Anslem College, an NCAA Division II program, as a four-year starter on the basketball team. Meg was also on the NE10 Commissioners Honor Roll for all eight semesters of her collegiate career and graduated with a bachelor's degree in Business and Sports Studies.
Following her playing career, Meg was an assistant coach at Saint Anslem and an assistant director of operations at the University of Rhode Island for their women's basketball team. Most recently, she graduated from Castleton University with a master's degree in Athletic Leadership and Administration.
Collin Kimsey
Regional Director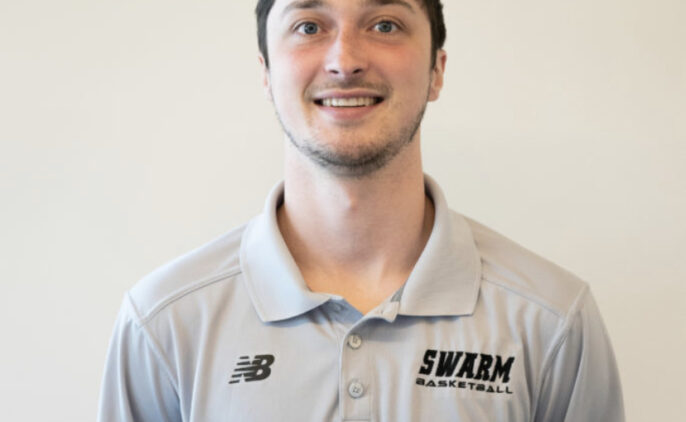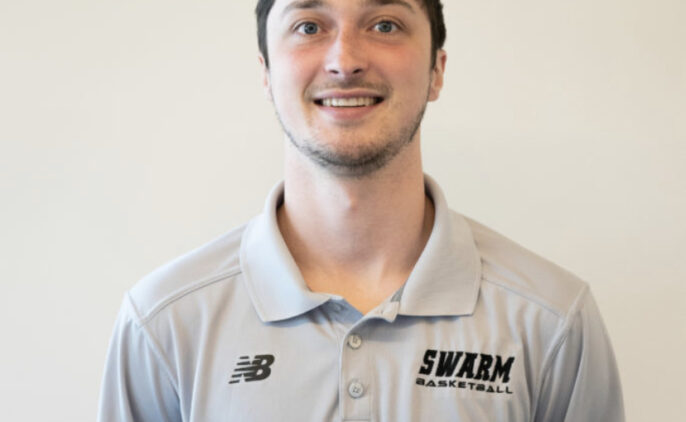 Collin Kimsey
Regional Director
Collin Kimsey is in his third year as the Director or our Swarm Tri-State and Mid-Atlantic regions. Collin attended the University of Maine and received degrees in Marketing and Management. Prior to Swarm, Collin was directing club basketball in Raleigh, North Carolina. Collin's basketball coaching experience includes stops in ME, MA, NY, and NC. In addition to his experience directing and coach club basketball, Collin has a unique background having led Sports Delegations to the Bahamas to play in International Basketball Tournaments. In Collin's short amount of time at Swarm Basketball he has helped numerous athletes go on to play college basketball. In addition, he has helped several coaches receive promotions and college coaching positions.
Mike Babul
Director, Metro West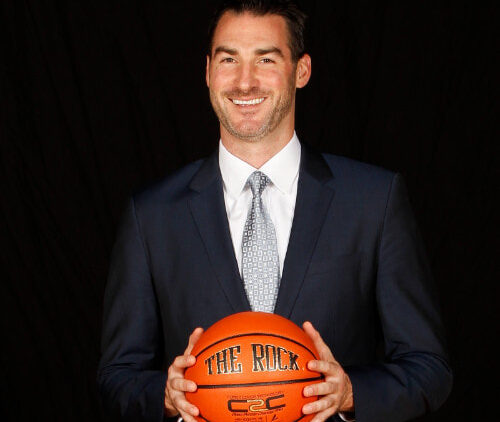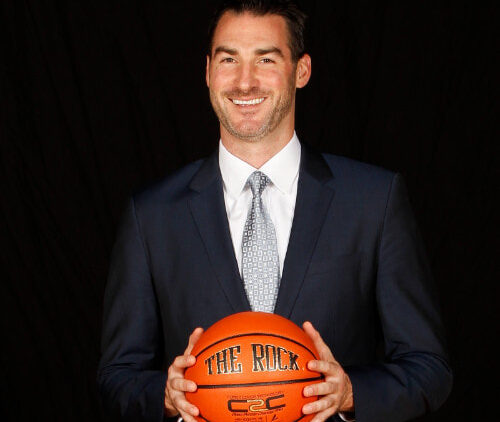 Mike Babul
Director, Metro West
Mike Babul is currently an independent basketball trainer and owner of Hoop Work, LLC. Babul grew up in North Attleboro, Massachusetts and graduated from North Attleboro High School in 1996. A coaching veteran who most recently served as an assistant coach for the Long Island Nets, the G-League affiliate of the NBA's Brooklyn Nets. He joined the Nets organization following seven seasons at Wagner College, where he spent his last four seasons as the associate head coach. He previously served as the director of basketball operations at Auburn University, the University of Texas at El Paso and Drexel University. Babul has also worked as an assistant coach at Youngstown State and as an assistant director of operations at the University of Memphis. The Massachusetts native played four collegiate seasons at the University of Massachusetts-Amherst where he served as team captain his Senior season and was a three-time selection to the Atlantic-10 All-Defensive Team and All-Academic Team. As a high school senior, he was the Massachusetts Gatorade Player of the Year, as well as the Massachusetts High School Coaches Association Player of the Year. Babul was named to the prestigious, Parade Magazine All-American Team in 1996, which honors the Top 40 prep players in the country. Throughout his coaching career he has coached and aided in the development of over 50 players that have gone on to play basketball at the professional level.
Joe Dicruttalo
Girls Director, Metro West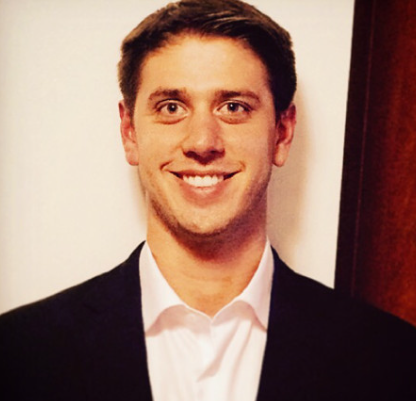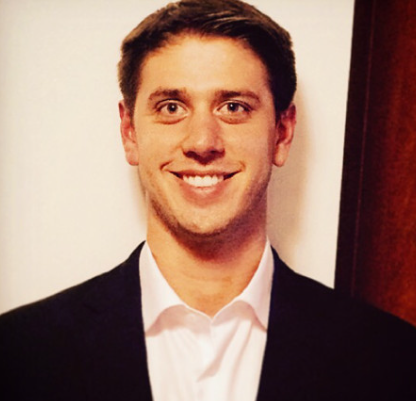 Joe Dicruttalo
Girls Director, Metro West
In high school, Coach Dicruttalo lettered 3 years as a varsity player at Franklin High where he was part of two league championship teams and was named First-Team All-League twice.  After high school, he continued his playing career at Westfield State University where during his senior year, he was elected captain where he led the team in steals & assists and finished second in points & rebounds. Coach Joe is currently the Head Girls Basketball Coach at St. Mark's Prep.
Alvin Sims
Boys Director, Iowa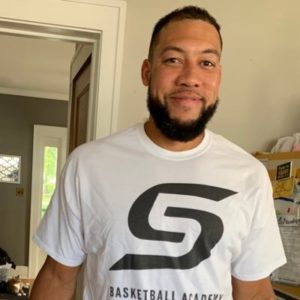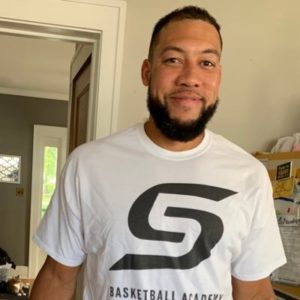 Alvin Sims
Boys Director, Iowa
Former NBA Player with the Phoenix Suns
Former Professional Player in Greece and China
Former Men's Basketball Player at the University of Louisville
One of Louisville's all-time leaders in career steals
Ranks 3rd in Career Dunks at Louisville
In addition to overseeing the Iowa Swarm Boys Program, Coach Alvin is the Head Coach of the Swarm Select team, providing college exposure opportunities for players
Chris Evans
Girls Director, Iowa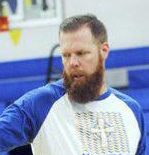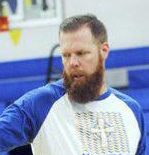 Chris Evans
Girls Director, Iowa
Former Men's Basketball Player at the University of Northern Colorado
Played Professional Basketball for 5+ seasons
Camanche High School Girls JV and Assistant Varsity Coach (2018-2020)
Price of Peace Catholic School Coach, Boys and Girls Program (2017-2018)
Townsville Head AAU Basketball Coach (Australia)
Conrad Etchi
Director, Chicago
Conrad Etchi
Director, Chicago
A Maryland native with an extreme passion for helping others achieve their dreams.
Attended Salem University (WV), where he was the team's second-leading scorer and ranked top 5 in the conference in steals.
Graduated Magnum Cum Laude with a degree in sports management
Played Professional basketball in Australia, Mexico, and Dallas during a 4-year career.
 2017 Waratah Scoring Title Avg. 25 ppg and Teams MVP.
A former 12u basketball coach in Australia.
Erick Vigansky
Director of Player Development, Chicago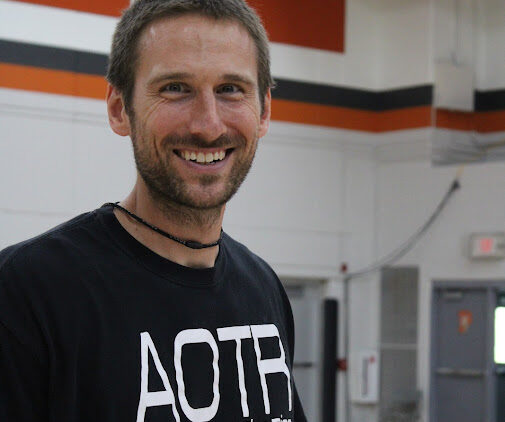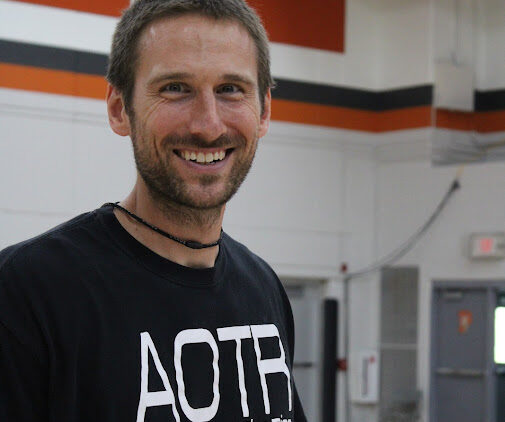 Erick Vigansky
Director of Player Development, Chicago
Current Head Skills Coach & Sports Performance Coach for Athletes On The Rise, LLC 

Collegiate Basketball Player at Clarkson University, Potsdam, NY 

Professional Basketball Player in Spain and Denmark (2007-14)

Basketball USA Basketball Gold Coach Certified and FIBA Americas Coach Certified

Head Coach at Mahone Middle School, WI (2018-20)

Head Coach for U5-U18 Falcon Club Basketball Program, Denmark (2014-16)

Ast. Coach for the Danish Women's U18 National Team (2013-14)

Dameligaen Women's Head coach, Denmark (2013-14)

Haderslev Basketball Club Skills Trainer and Coach (2008-13)

Former Ast. Sports performance coach for Danish Basketball Federation (14-16) and Head Strength and Conditioning Coach for Haderslev Sports Academy, Denmark (2009-13).
Kevin Davis
Director of Recruitment, Chicago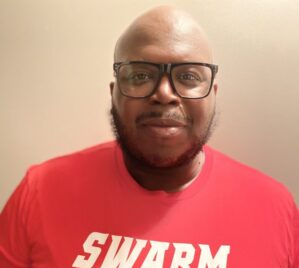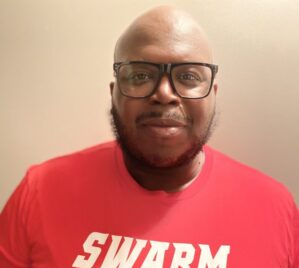 Kevin Davis
Director of Recruitment, Chicago
A Chicago native attended Crane High School and graduated from Curie Metro High in 2006. 

Coach Davis Sr. has been serving the youth of Chicago since 2008. 

Currently serving as the Dean of Culture & Climate/Athletic Director at Ombudsman Educational services 

A Park Forest Rec League Coach Seven Seasons

Coach of The Year 2012, Coached Champion Teams 2012, 2013

Middle school and elementary coach for five years

Founder of Chicago Basketball Association est. 2019

ISBE Certified, IHSA Certified, and CPR Certified 2020
Derek Dewey
Boys Director, Rhode Island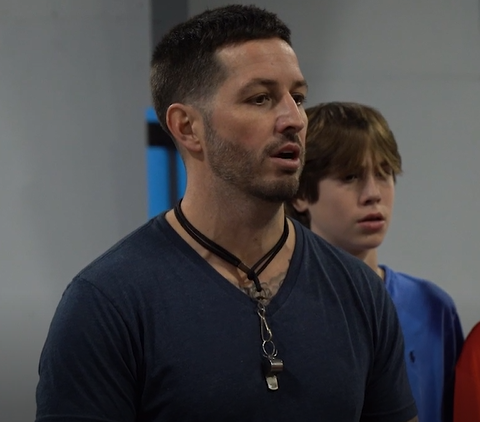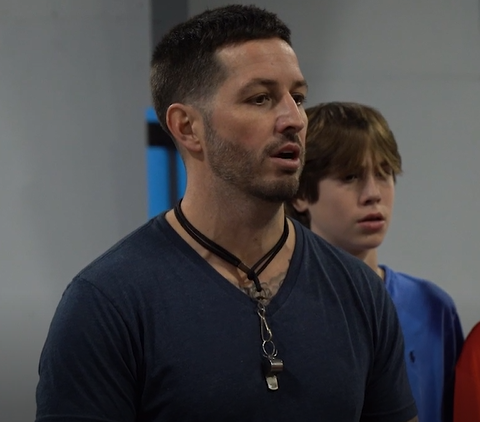 Derek Dewey
Boys Director, Rhode Island
Derek Dewey is the owner and operator of Rhode Island Basketball Academy based in Exeter, RI. He has trained hundreds of players from Rhode Island and southeastern Connecticut, including many college players and prospects. Coach Derek is a local player from Narragansett, RI where he earned all-division status during his high school career.
PJ Thibodeau
Girls Director, Rhode Island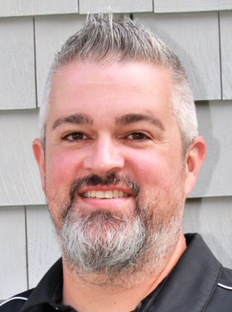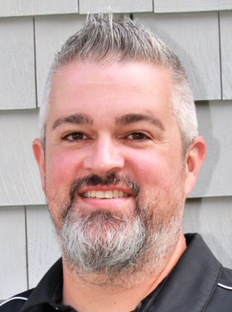 PJ Thibodeau
Girls Director, Rhode Island
PJ Thibodeau joined Swarm Basketball as the Girls Director of the Rhode Island Swarm program in 2018 before being promoted to New England Girls Director in 2022. PJ came to Swarm Basketball with an extensive background in youth basketball as the Director of the Cranston Youth Basketball Association and the Travel Basketball Coordinator. PJ's playing experience began as co-captain of the St. Raphael Academy Basketball Team followed by captain of the West Point Preparatory School basketball team, before playing 4 years on the Rhode Island College Men's Basketball team.
Britt Magee
Director, Virginia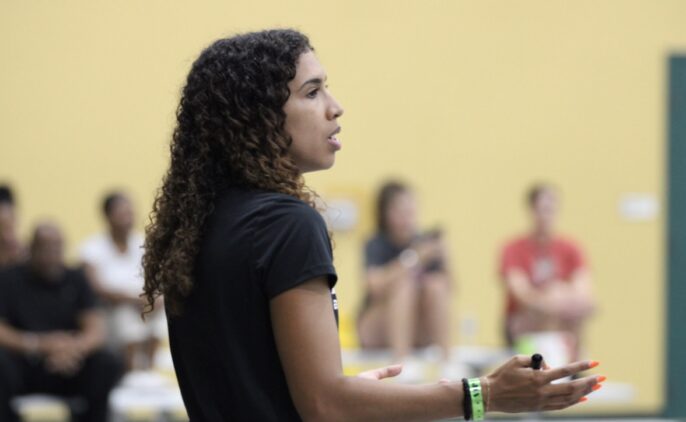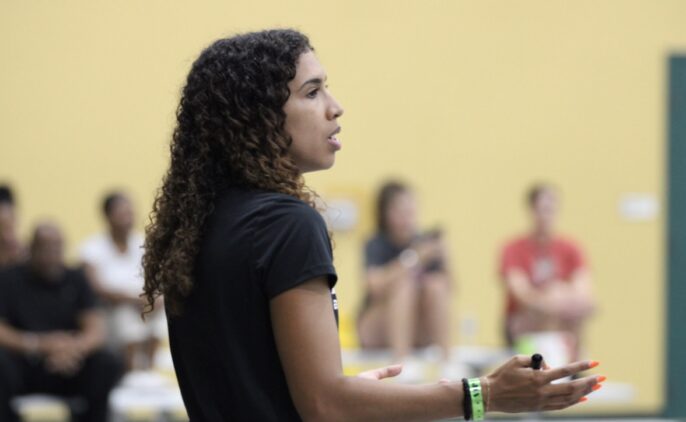 Britt Magee
Director, Virginia
Current Varsity Girls Basketball Coach at Colgan High School
Current Basketball Skills and Development Trainer
Former Girls Basketball Coach at Battlefield High School
Point Guard College Basketball Instructor
5+ Years of Coaching Experience
Certified Personal Trainer
Former WCAC Varsity Basketball & Track Athlete at Bishop O'Connell HS
BSBA in Marketing from The Catholic University of America
MBA From American University
Luis Posada
Director, Brooklyn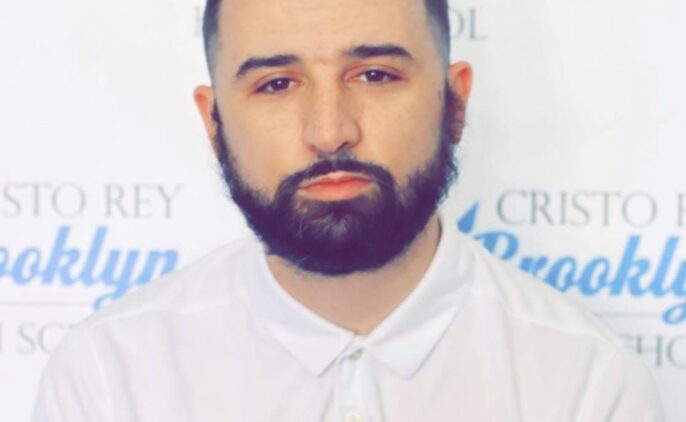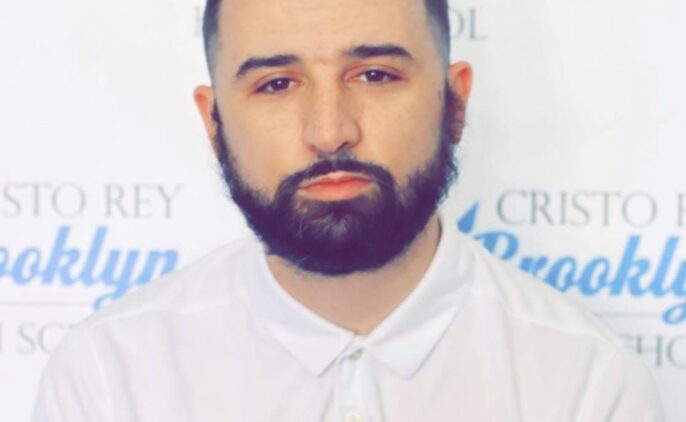 Luis Posada
Director, Brooklyn
5th Season with Brooklyn Swarm
Current Director of Admissions at Cristo Rey High School
Current Boys Basketball Assistant Coach at Cristo Rey High School
An Educator and Coach with 10+ Years of Experience
Graduate of Kean University
Hudson County, NJ Native
Carmon Henry
Director, Delaware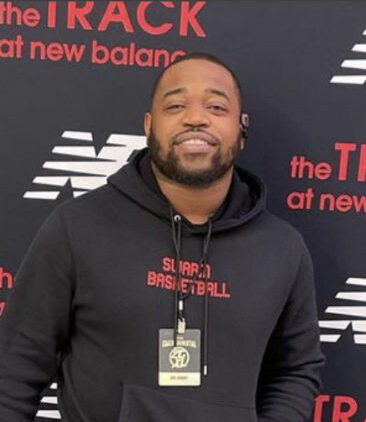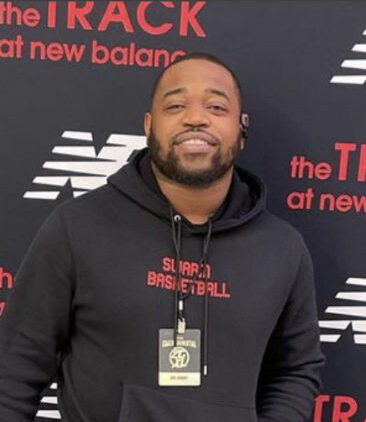 Carmon Henry
Director, Delaware
3rd Year with Delaware Swarm
Current Varsity Basketball Coach at Christiana High School
Former Assistant Girls Varsity Coach at Mckean High School
Former Boys Varsity Assistant at Concord High School
10+ Years of Coaching Experience
Wilmington, DE Native