Brooklyn Swarm
Brooklyn Swarm Spring 2024 Tryouts
Aviator Sports and Events Center
3159 Flatbush Ave
Brooklyn, NY 11234
Aviator Sports and Events Center
3159 Flatbush Ave
Brooklyn, NY 11234
DATE: Monday, February 19th & Tuesday, February 20th
AGE: Boys and Girls Grades 3rd – 12th
TIME: Exact grade breakdowns TBD & will be released the week of tryouts!
TRYOUT INFORMATION:
All players will receive a Swarm Basketball tryout t-shirt upon check-in (these are to keep!)
Please bring a basketball and water
Arrive to the gym 20 minutes before your scheduled tryout block to avoid your child entering the tryout late
You will hear from our Swarm Staff within one week of the tryouts regarding your child's team placement
SPRING SEASON INFORMATION:
All teams will run from the week of March 25th through the weekend of June 8/9th, with the week of Spring Break off.
Teams will practice twice per week at our home gym, Aviator Sports and Events Center
The Spring season will consists of 5-6 weekend tournaments all within a 60-minute drive of Brooklyn
Teams are offered for boys and girls, entering grades 3rd-12th (second grade boys are welcome to tryout for the 3rd grade team, unfortunately, many girls' divisions are 3rd/4th grade for tournaments, so we will not host 2nd grade girls)
We host teams at all skill levels and typically have more than one team at each grade level
We highly encourage players to attend both tryout dates, but one is sufficient and will not affect your child's team placement
The purchase of a uniform is only required for new players and is $120. Uniforms are Under Armour and the size is unisex
All Swarm coaches are background checked and have completed Abuse Prevention Training prior to coaching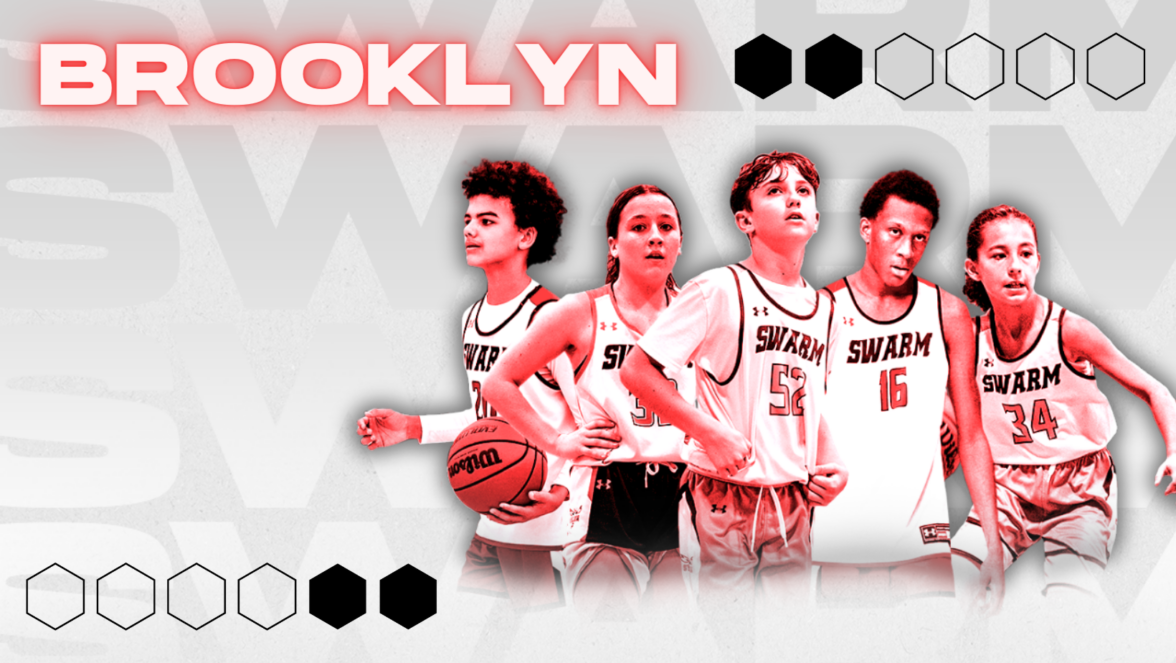 DATE: Monday, February 19th & Tuesday, February 20th
AGE: Boys and Girls Grades 3rd – 12th
TIME: Exact grade breakdowns TBD & will be released the week of tryouts!
TRYOUT INFORMATION:
All players will receive a Swarm Basketball tryout t-shirt upon check-in (these are to keep!)
Please bring a basketball and water
Arrive to the gym 20 minutes before your scheduled tryout block to avoid your child entering the tryout late
You will hear from our Swarm Staff within one week of the tryouts regarding your child's team placement
SPRING SEASON INFORMATION:
All teams will run from the week of March 25th through the weekend of June 8/9th, with the week of Spring Break off.
Teams will practice twice per week at our home gym, Aviator Sports and Events Center
The Spring season will consists of 5-6 weekend tournaments all within a 60-minute drive of Brooklyn
Teams are offered for boys and girls, entering grades 3rd-12th (second grade boys are welcome to tryout for the 3rd grade team, unfortunately, many girls' divisions are 3rd/4th grade for tournaments, so we will not host 2nd grade girls)
We host teams at all skill levels and typically have more than one team at each grade level
We highly encourage players to attend both tryout dates, but one is sufficient and will not affect your child's team placement
The purchase of a uniform is only required for new players and is $120. Uniforms are Under Armour and the size is unisex
All Swarm coaches are background checked and have completed Abuse Prevention Training prior to coaching